While the health crisis has forced many VSEs and SMEs to develop their online business, Facebook is launching a new tool: Facebook Business Suite. It is an interface that allows companies to save time to manage their presence on Facebook, Instagram and Messenger, through the management of their pages and profiles, in a centralized manner.
Manage your posts and messages more easily on the Facebook ecosystem
With Facebook Business Suite, companies will now be able to more easily manage their pages and profiles available in the entire ecosystem of social networks. The interface offers several practical features:
simultaneous publication and management of posts on Facebook and Instagram to stay in touch with its customer communities and acquire new potential customers,
managing your messages, notifications and alerts on the same interface to always be updated and simplify the relationship with the customer,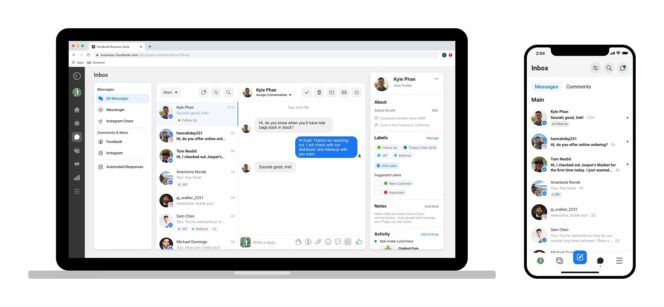 access to detailed information and campaign performance to generate better results and better understand what their customers are looking for.
Digital, growth lever for companies during the crisis
According to a study conducted by Facebook in collaboration with Deloitte, 35% of respondents say they have increased their online spending, 34% of them say they spend more time on social networks and 27% on instant messaging.
To support VSEs and SMEs in their digital transformation and meet their needs, Facebook was launched at the end of August Facebook Shop is a payment feature on Instagram. The social network also offers free community management courses to help businesses develop their online community and engage their audience.
Facebook Business Suite is available for VSEs and SMEs around the world. The interface, which according to the social network represents a long-term investment, will be accessible to more companies starting next year. It should also integrate messages sent by WhatsApp.
Source: Facebook