After the proliferation of use cases around data exploitation, we need to accelerate the movement to enter a logic of value. The Big Data & IA Paris 2022 exhibition covers all topics related to data management at the Palais des Congrs (Porte Maillot) until 27 September.
The Big Data & AI Paris 2022 exhibition was inaugurated yesterday morning at the Palais des Congrès and will continue until 18:30 this evening. plenary sessions, laboratories And feedback which can be followed on site, in the congress area of ​​the 17th arrondissement, or online. Visitors to Porte Maillot will also be able to visit the stands of the 250 exhibitors announced. During the consultation the list provided by the organizers, we find there the ecosystem of publishers and ESNs specialized in Big Data and AI, French and not, start-ups, scale-ups and historical suppliers, essential in the field and promising newcomers.
Among the essentials, it was Gilles Babinet, vice president of the National Digital Council (CNNum) who opened the plenary session on a question often debated these days: is the digital revolution an ally or an enemy of the environment? Whether technology can be used to protect the environment is still a long way off, observes the French "digital champion" at the European Commission. He cites concrete examples, very unsatisfactory, of the smart city and more specifically of the management of household waste. To get things moving, we need to make the digital professions much more widely known, particularly "among university students who doubt it," says Gilles Babinet. "Explain our work to them, tell them that it's not just the servers that pollute, but that this work can be intertwined with those of the environment and social challenges." The vice president of CNNum talks about the dystopia we have entered. "We wanted to make money," the regulator didn't seem. "We are about to close this parenthesis", he believes he can affirm, concluding "Our sector is essential to solve these challenges [environnementaux] ".
Data lifecycle management is essential for AI
Following this, a first round table brought together several Chief Data Officers (CDOs) on the digital transformation of companies. "The role of the CDO has evolved, now it is necessary to implement acceleration; before there was a quantitative logic, now there is a logic of value ", explained Christina Poirson, Group CDO of Société Générale. It is no longer enough to be successful in data use cases, even if there are many, there is now a qualitative goal with, in the case of SG, an investment of 500 million euros. There is a very short-term logic, but we must also pursue the fundamentals of data "because there is a lot of work to be done to truly transform the bank, the group, into a data-driven bank", explains the CDO Groupe SG. The bank has a single, unified data asset that it controls and protects. "We have the ability to make the right decisions based on dashboards." At the same time, working on the fundamentals of data is a long-term daily job, "recalls the CDO.
Christina Poirson, Group CDO of Société Générale. (Credit: A.Chandèze / IT News Info – CIO)
Data lifecycle management is critical because all phases are linked, downstream phases, archiving and up to data destruction. "If we want to be able to have historical data for artificial intelligence, we need to master its life cycle. We are therefore also working on records management for data retention, which is a strength for tomorrow", emphasizes Christina Poirson. . On the question of natively data-driven neo-banks, borders are blurring, asks the moderator of the round table. "I don't think you can compare a universal bank – which has a history, many businesses, is aimed at individuals and companies a whole range of products, individual and industrial – with neo-banks focusing their efforts on one element. The CDO recognizes, however, that it is very exciting to offer more and more digital services to customers and recalls that Boursorama is part of the SG group.
Air Liquide expects 300 data scientists in operation
Alongside the CDO, Pejman Gohari, Chief data & analytics officer of Bpifrance, Bruno Aidan, Group CDO and director of La Digital Factory of Air Liquide, and Sébastien Hidocq, Group CDO of Decathlon Technology took part.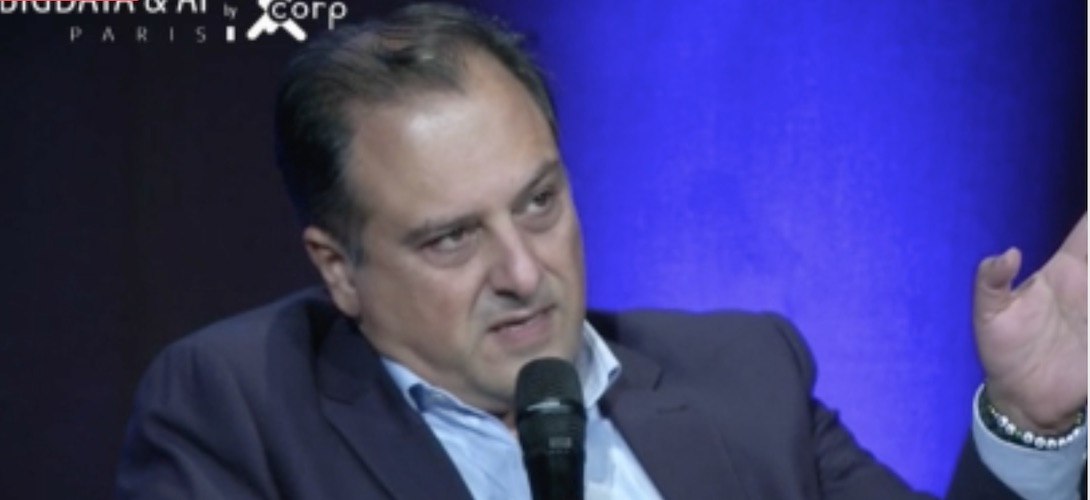 Pejman Gohari, chief data & analytics officer of Bpifrance. (Credit: Big Data and IA Paris 2022)
When asked about the progress of SMEs and ETIs in the field of data, Pejman Gohari, of Bpifrance, assures that they are starting to take a serious interest. "They want to understand, but they don't necessarily want to go to a consulting firm," he said. It really is the systems approach that needs to be understood and not just the recruitment of data scientists, he believes. Pejman Gohari also raised the inclusion of the topic of data on the agenda of the Executive Committees of companies and the presence of CDOs at these Comex. The topic of data can be discussed there from the point of view of the problem, which is very positive, he believes, but the data can also be seen from the point of view of the challenge: how they can contribute to solving a problem, for example the climate.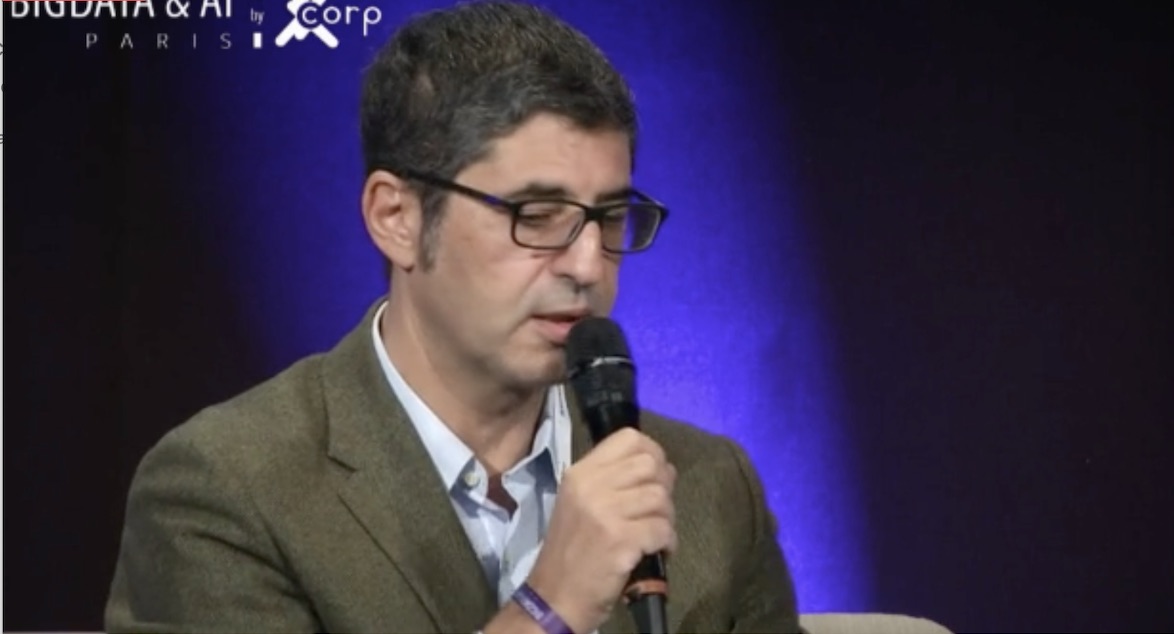 Bruno Aidan, Group CDO and Director of The Digital Factory of Air Liquide. (Credit: Big Data and IA Paris 2022)
Bruno Aidan, Group CDO and Director of The Digital Factory of Air Liquide, focused in particular on decarbonisation, one of the important topics dealt with through data. "At Air Liquide, a data scientist is someone who is committed," says his group's CDO. Bruno Aidan hints in passing that the group specializing in gases and technologies for industry and health will step up the recruitment of profiles of data experts to have "300 operational data scientists" who will have to "make decisions every day for short periods of time" .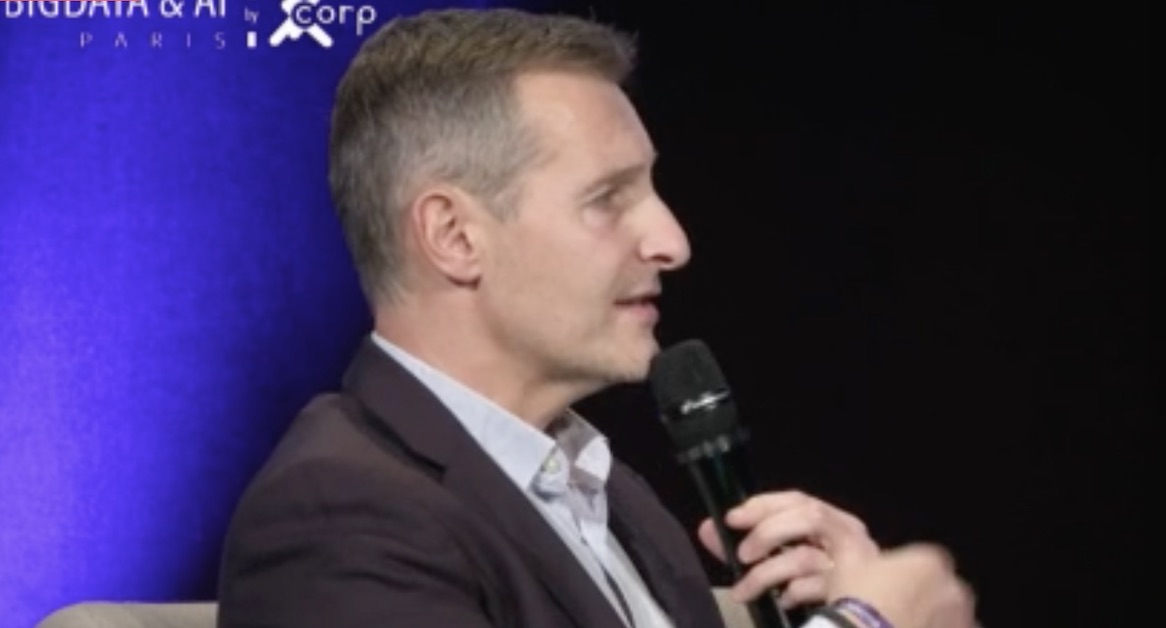 Sebastien Hidocq, Group CDO of Decathlon Technology. (Credit: Big Data and IA Paris 2022)
At Decathlon Technology, the IT entity of the sporting goods supply chain, environmental aspects are essential. "We have to change the models [de données] to move to much more powerful circular models, "explains Sébastien Hidocq, his Group CDO. "Thanks to the data we will create new models. Behind environmental issues there are social issues, we are in something that looks like a revolution, the mentality of data should not be suffered ", he underlines. To multiply the profiles capable of dealing with data, Stéphane Hidocq believes that it is certainly necessary to rely on the courses of talents, but that it is also necessary to be able to retrain people.
"I take all the regulations for opportunities"
Still on the subject of environmental protection, Christina Poirson, Group CDO of SG, reminds us that in order to reduce one's carbon footprint, it is necessary to measure and provide indicators. "We are much more involved in the transformation when we have measured the impact. We have to measure, prove, prove and the data are essential to make the right decisions ". In this context, the bank must search for data sets that are very far from its core business. "If we want to finance an oil pipeline, we will have to look at the impact on biodiversity," confirms Christina Poirson. "And all of this data, we may need to collect and share more, and be much more transparent in our communication and in working with other actors. It is on the basis of this data that we create more value for tomorrow. "
Finally, when asked about the proliferation of restrictive regulations to be taken head-on, particularly in the banking sector, Christina Poirson underlines the positive angle of these projects on data management and governance. "I take all the regulations for opportunities," she says.