Founded in 2001 by Irène and Thomas Cohen, the Bonton brand was born out of a desire to offer high-end baby clothing, with a more fashionable and relaxed twist than Bonpoint, the rest created by their parents Marie -France. and Bernard Cohen. Very soon, Bonton expanded into a lifestyle and developed a concept that would become his signature: that of merging different universes within stores where you feel good. A lifestyle and a very family position that Jean-Michel Terrien, Managing Director of the brand, wants to strengthen in the coming years.
---
What is the strength of the Bonton concept, which is celebrating its 20th anniversary today?
Jean-Michel Terrien : The children's brand Bonton has developed a unique knowledge in over-dyeing fabrics, mainly cotton gauze, which offers an excellent playground for colors and which gives all their uniqueness to embroidery and prints. The other key asset of the brand is to have felt the desire of modern families to go beyond clothing by opening up children's fashion to other related universes, such as perfumes, shoes or toys, a way to make our stores real places for it. lived.
This new vision of family life was further emphasized with the arrival of Julie Brisson in late 2017, shareholder and new president of the brand. What worlds are you aiming for today in Bonton?
Jean-Michel Terrien : Until its acquisition in 2017, Bonton operated in the segment of special brands for children, as the brand was distributed only within its own stores (2 in Paris), with the exception of the rare corners abroad in wholesale. Julie Brisson and Xavier Marie brought a true retail vision to Bonton and pushed it to develop its branch network in France and abroad. In two years, Bonton has gone from 2 to 12 outlets. They also feel that the brand had the right to explore territories other than that of Baby, which remains its core business. The success of the "Maxi Me" line, offering mothers a collection of clothes inspired by children's icons, has encouraged us to persevere in this direction. Today, Bonton is expanding its offering to the world of women, with a dedicated first capsule, as well as for the home in the broadest sense, with a sermon on the night segment. Furniture, sheets, pajamas, the "No Sleep Club" collection enables us to reach families in the broadest sense by mixing fashion and lifestyle, with a festive and playful approach, which is unique to us.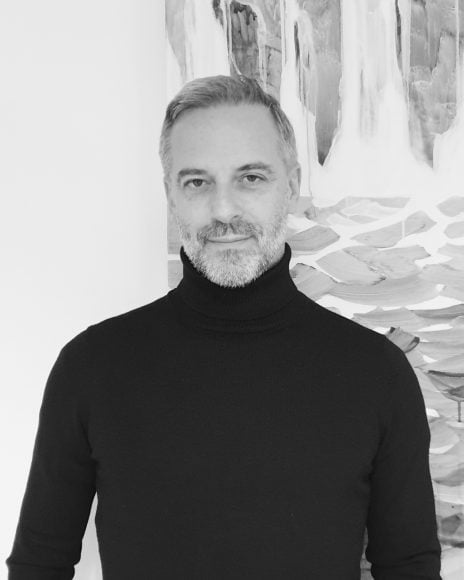 Another area in which you intend to position yourself is that of teens: a difficult target to seduce for children's brands. How do you plan to do this?
Jean-Michel Terrien : Really. Even if our collections for children go up to 14 years old, we have noticed that from the age of 8-10 years old the child moves on to another fashionable relationship, that of pre-adolescence and then of adolescence. They no longer want to assimilate with children, their tastes are changing and this should be taken into account, even if it is still the parents who hold the wires. This is why we wanted to connect with brands that have legitimized fashion and whose values ​​echo ours. Thus, for winter 2022, we are proud to have designed a four-handed collection with Sonia Rykiel's house. Titled "The Chronicles of Saint Germain", the capsule is inspired by the Parisian intellectual DNA of our two houses, without forgetting the characteristic nuance of the toy. Spoiler: stripes and colors are in the spotlight! These collaborations will be an opportunity to test, in addition to tone, a new distribution network in specialty stores like Citadium, or popular e.commerce platforms with teens like Zalando …
In addition to consolidating its retail network, Bonton is displaying its international ambitions. Which countries are targeted?
Jean-Michel Terrien : For the fast growing markets, which for us are the United States and China, we have chosen wholesale development with standard partners. Today, Europe represents 60% of the market share, Asia except China 25% and the United States 15%. This is a dynamic that we want to rebalance and it absolutely requires an increased brand presence in these countries. Next April, Bonton will inaugurate its first store in Shanghai, 130 square meters located in the local equivalent of the Champs-Élysées district. We are also thinking about opening a ship across the Atlantic. As for Europe, we have signed partnerships for winter 2022 in Italy, Germany and the Middle East. So many measures that will enable us to make Bonton an international brand for children.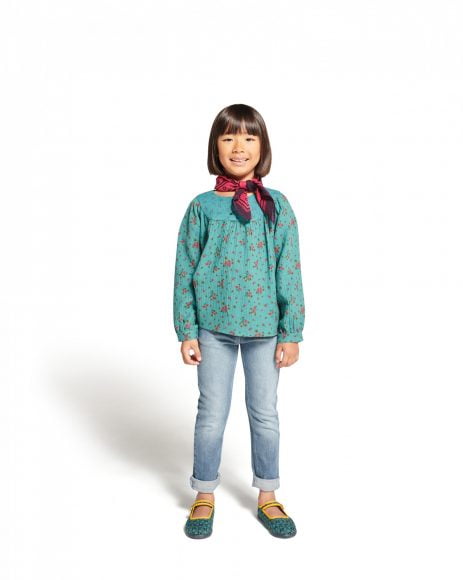 After the 2020 crisis, what do you think are the challenges facing homes such as Bonton?
Jean-Michel Terrien : Children's fashion is a very competitive market, both between brands and within their distribution network, between online and retail. Another observation we could make, customers, no doubt tired of online shopping, relate to the pleasure of physically returning to the store. All the more reason to invest massively and make our points of sale places of discovery and fascination. I am confident that beyond the product, it is the customer experience that will make the difference and gain their support in the long run.
<< Për të lexuar gjithashtu: Takim me Michaël Goldman: themelues i Tipeee dhe sipërmarrës serial i përkushtuar >>>