A business needs a good showcase to attract customers and showcase what it offers. This is exactly what Apple wants to offer professionals on Plans, with a new version of Business connection.
The restyling of this portal will allow them to better show what their shop, their restaurant, their hotel, their garage… and their services are like; animate it with contents more related to their novelties (new menus, promotions, temporary activities) and improve interaction with users through various actions as it is already possible to do (reservations with OpenTable or Bookings, ordering a dish to be delivered, etc.)
Currently, the page in Business Venue Maps is typically populated with photographs taken by customers and automatically retrieved from services such as Yelp or TripAdvisor.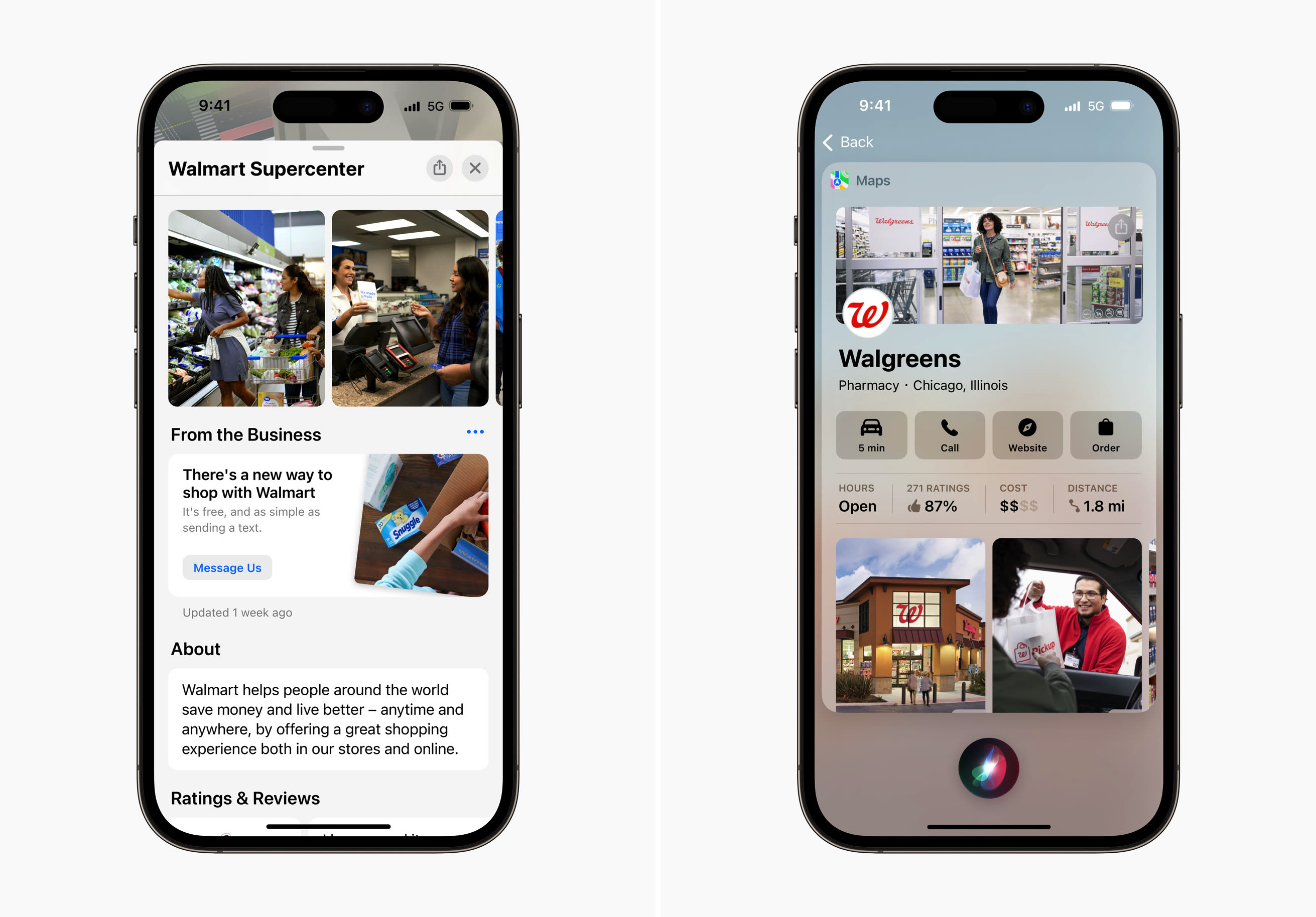 The new Business Connect allows you to review the composition of these "cards". A merchant will include his logo and a photo gallery of his choice, which he can renew as he pleases. The content can therefore be more dynamic. Whether it's an advertisement for a new dish, an expansion of the store, a limited-time operation… the managers will be able to communicate on this topic.
The opinions of customers or visitors are still there, but the owner has more space to animate his page and inform about what he offers on a daily basis.
This Maps content redesign will extend to other apps that can display rich views of a Maps address, such as Siri, Wallet, or Messages. The administration interface of your professional address in Plans has been revised in the same way, with a very updated presentation.
For the moment, Apple is starting this distribution in the United States, so an internationalization of these administration tools will take place in the coming months. You're all set, but you can't change a non-US address. Using Business Connect is free once you verify that you actually manage the venue.
This presentation and the options offered are reminiscent of what Google already offers in Maps, with its "Landing registers", and the same goal: a more attractive showcase that is renewed more often.