Both platforms are likely to contain a user's personal data, even if they have never used their service. There is a tool to discover and eliminate them if necessary.
Like many services on the Internet, Facebook's business model is based on the exploitation of personal data. In fact, the company led by Mark Zuckerberg constantly collects a phenomenal amount of information about users of the platform without the latter always being aware of the extent of this collection. And even if they are not Facebook users.
But it is also possible to check if Facebook has their own personal contact details, such as a phone number or an email address. With the possibility, if necessary, to have them deleted from the social network database and to block access to prevent their subsequent recovery. A solution on which Facebook was careful not to communicate during its deployment in May 2022, the American media reported Business Insiderhidden deep in the Facebook help page.
Delete personal data: instructions for use
This feature affects all Internet users. Even those who have previously unsubscribed from Facebook or Instagram, or who have never had an account on these platforms. In fact, when registering for their service, Facebook and Instagram ask users to import the contact list from their smartphone, officially to connect them more easily with loved ones already present on these social networks.
But by operating in this way, Facebook above all gains access to the personal data of the entire address book (telephone numbers and e-mail addresses). Including, therefore, the people who are not present on the platform. And with several billion users worldwide, there is a good chance that an internet user who doesn't use Facebook will find her number on the platform's servers. This can be particularly dangerous during the massive leaks of phone numbers stored by Facebook, as happened in 2021. Here's how to access the tool that allows you to delete your personal data:
On his Facebook site he has a page (available here) to search for contact details, in order to know if they are stored on its servers.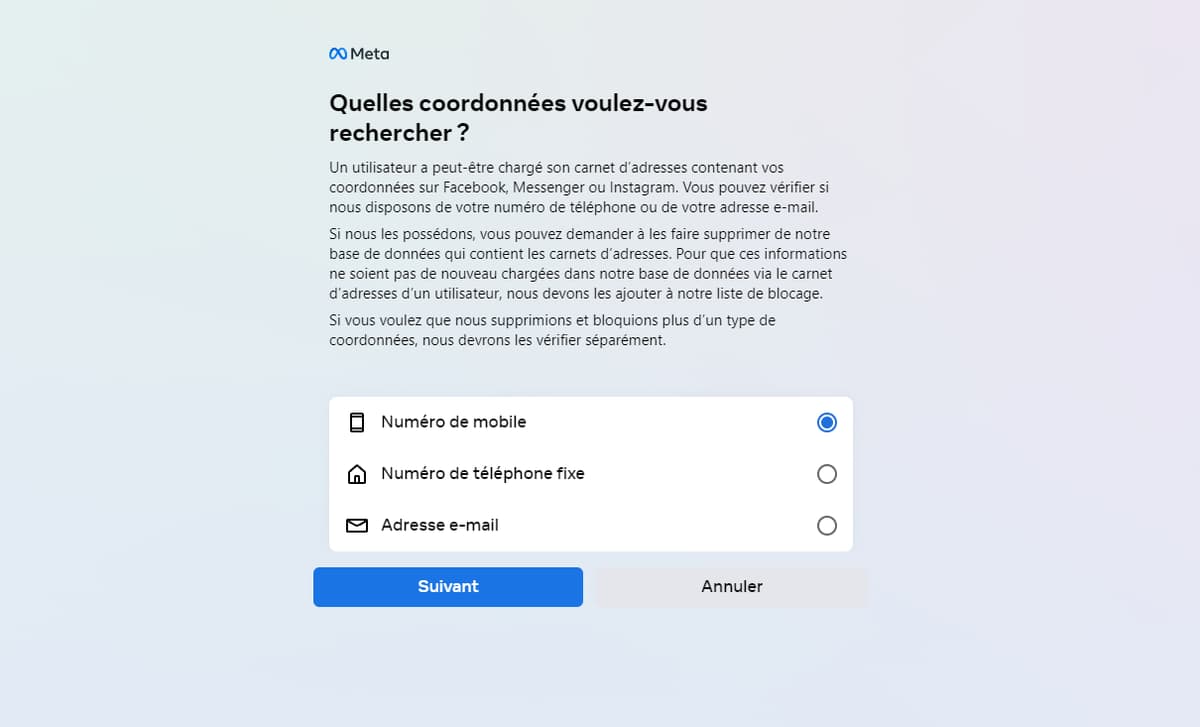 You must then enter your contact information (phone number or email address) and choose the platform for which Meta should search: Facebook and Messenger or Instagram.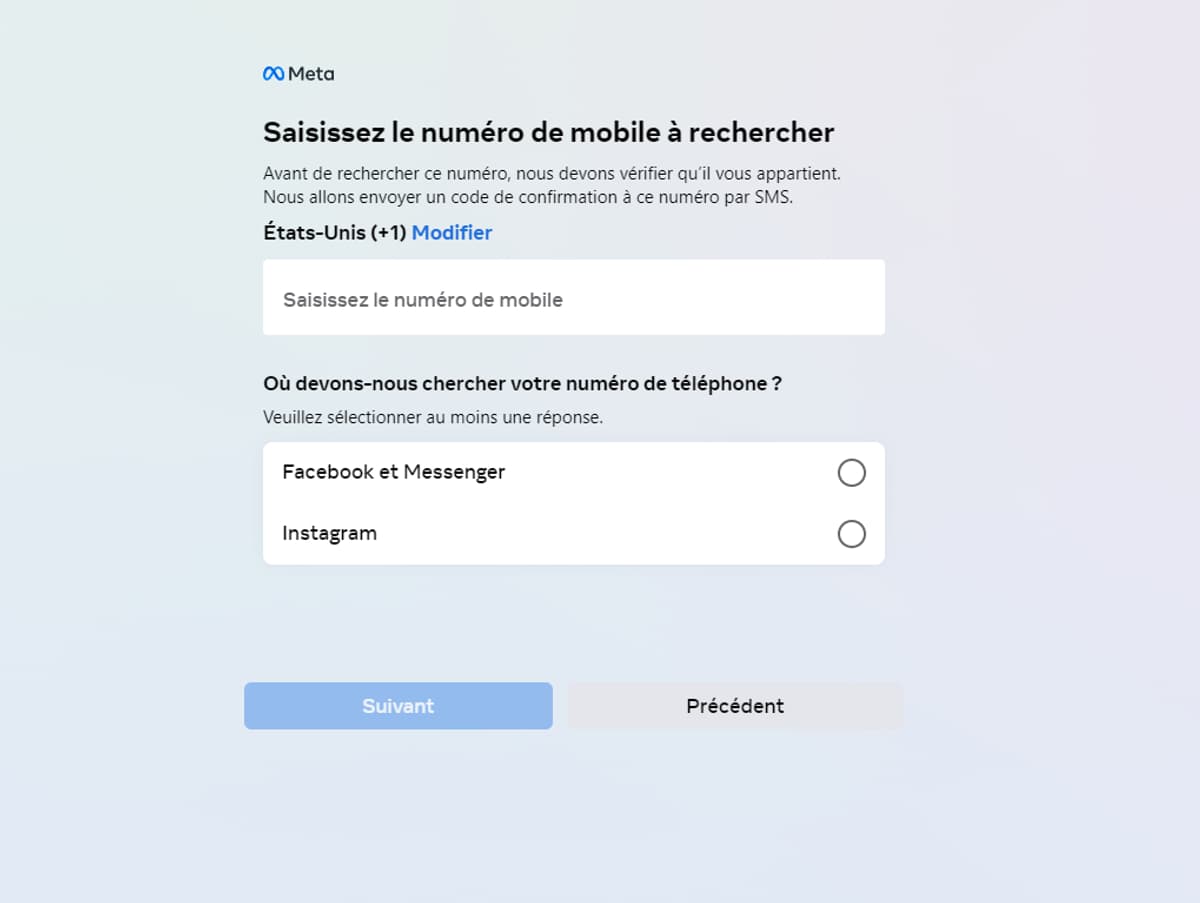 Once the information has been entered, Meta sends a confirmation code to the email address or telephone number previously entered.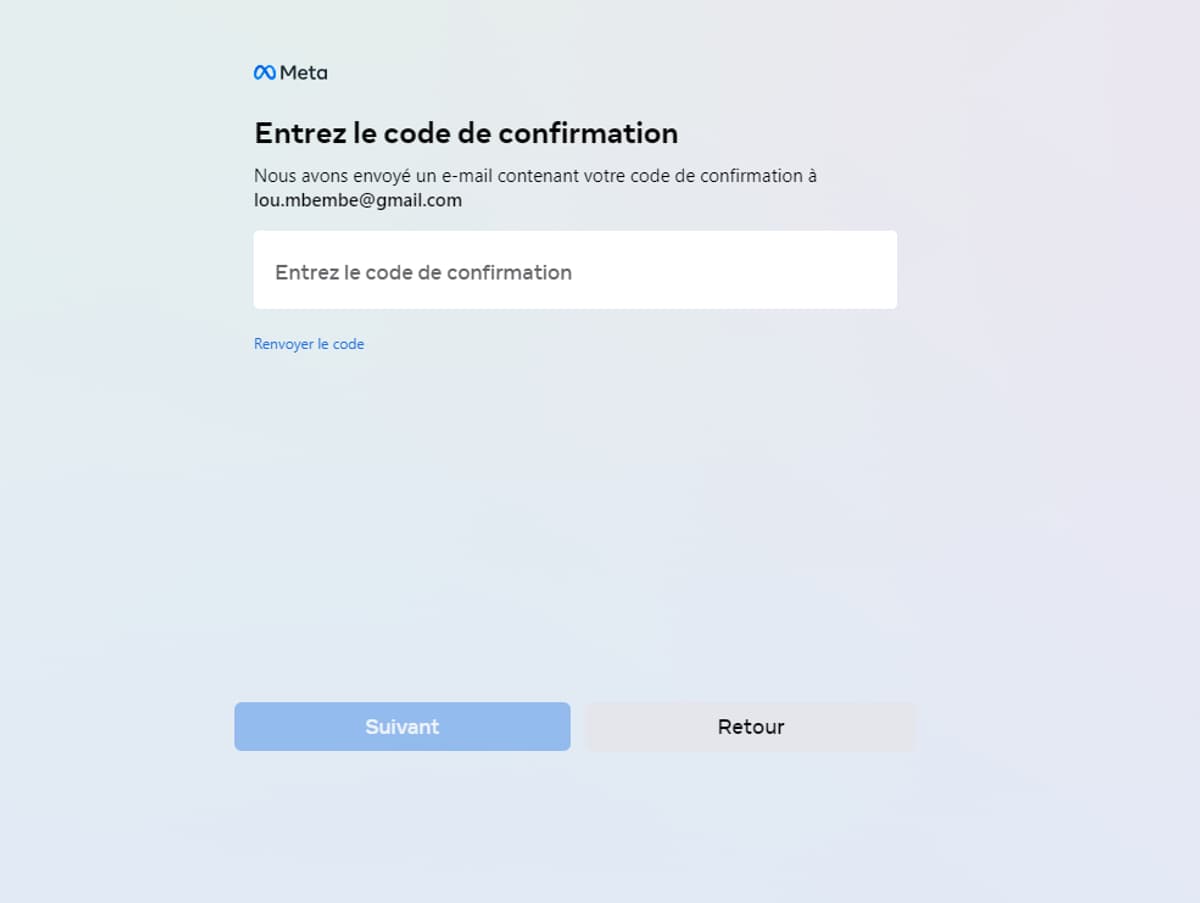 Once the code has been entered, Facebook asks to click on "confirm" if the Internet user wants the information in question to be deleted and blocked so that it is never added by Facebook again. After selecting this option, a message indicates that the request was successful.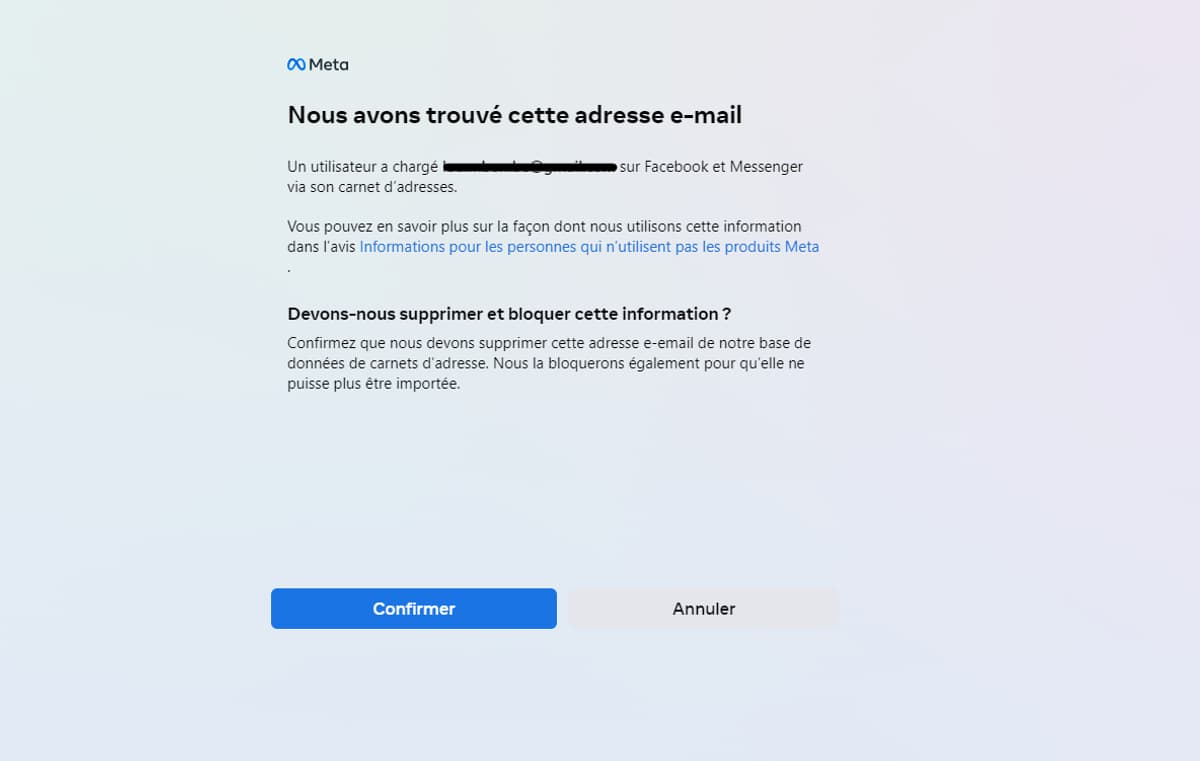 As Business Insider points out, this is just a drop in the ocean of data Facebook has on individuals. However, for people who do not use the social network, the phone number and email address are an important part of this information.
Facebook's responsibility in managing personal data is quite heavy: the social network has been hit several times by controversy, the best known of which is the Cambridge Analytica affair.