To increase the uncertainty surrounding the FTX situation, the Sam Bankman-Fried property exchange has apparently blocked withdrawals, according to data on the chain.
The data provided by etherscan show that the last withdrawal from the FTX exchange was more than three hours ago at the time of writing. This transaction resulted in the sum of 963.575938 tokens COMP (around $ 44,440 at the time of writing).
Steven Zheng, research analyst for The Block, noticed : "It appears that FTX has stopped processing on-chain withdrawals from at least its main identified Ethereum wallets, Solana and TRON ", adding:
"It's strange, because it can be assumed that there are still people queuing up and waiting to be able to make their withdrawals."
In this regard, a verification of withdrawals from the Solana blockchain was carried out, this through Solscan, and a similar situation emerged.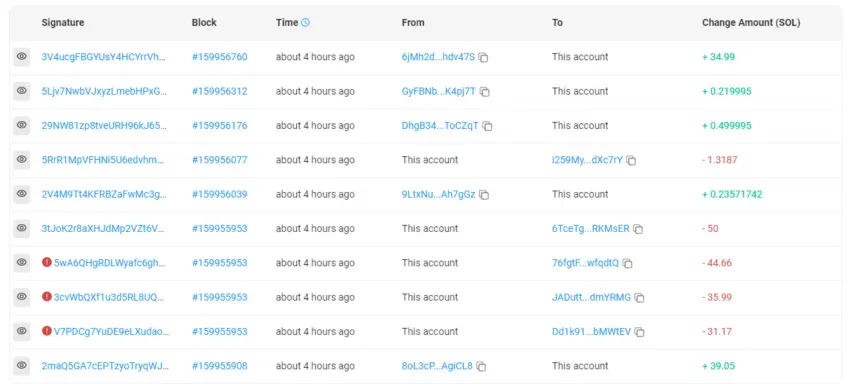 The exchange saw massive withdrawals
The causes of the abrupt halt in FTX withdrawals could be attributed to the wave of users who, in the past few hours, have massively withdrawn their assets from the cryptocurrency exchange led by Sam Bankman-Fried (SBF).
In fact, according to Nansen's datain the past 24 hours, FTX users have withdrawn $ 1.2 billion worth of Ethereum (ETH) and other ERC-20 tokens.
Curious detail: in the same period only 540 million dollars were deposited on FTX. On the other hand, CryptoQuant noticed that the exchange's BTC reserve dropped to zero at one point.
The uncertainty around the platform has begun during the weekend it happened when Binance liquidated its position on the SBF exchange. Binance related assets linked to FTX were in fact $ 2.1 billion split between BUSD, the native stablecoin of Binance, and FTT, the native token of the FTX ecosystem.
Where is the price of the FTT cryptocurrency?
The last few days have been bad for FTT, the native token of the FTX exchange. After trading between $ 20 and $ 30 in the past three months, the asset has actually seen a sharp slump.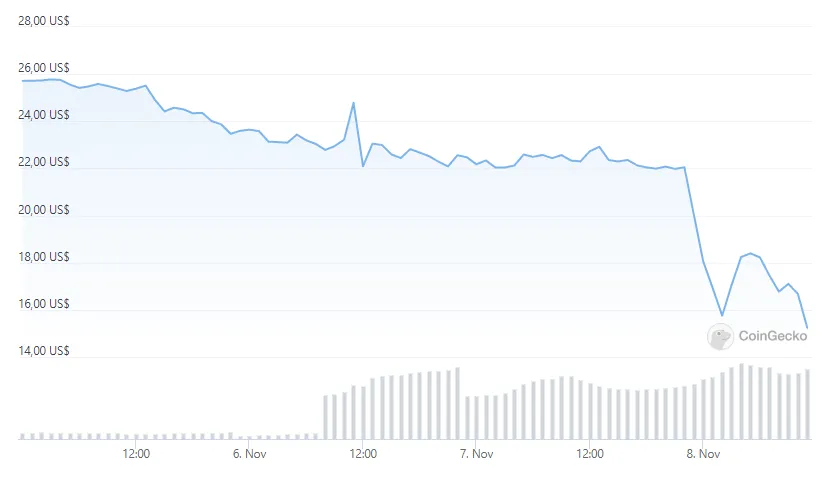 At the time of writing, FTT is trading at $ 14.66, down 10% in the past hour, according to data from CoinGecko.
Thus, the token has dropped 35% over the past 7 days and 81% from its all-time high of $ 84.14, reached in September 2021.
Disclaimer
All information on our website is published in good faith and for general information purposes only. Any action taken by the reader based on the information found on our website is entirely at your own risk.