While post-war France was a forerunner with its insurance model, it is now lagging behind in its digitalization to serve new consumer models, but also to ensure its competitiveness in the face of European and global competition. Hamon's 2015 law, to change insurer at any time after one year of contract, is the first regulatory step to allow contractual flexibility for the French and the advent of neo-insurance. "Leocare Insurance was created to meet the need for promptness, simplicity and transparency," excites Christophe Dandois, co-founder of Leocare.
Outdated historical insurance!
Leocare allows the largest number of French to be "insured and insured" thanks to a 100% mobile, flexible and non-binding solution. It is a completely digital insurance, one of the values ​​of which is based on a differentiation between the insured and the client: "The insured subscribes and pays for his insurance because it is mandatory, without really knowing what and why. The client, in turn, has demands, needs a personalized offer, a fast service tailored to its uses… with instability associated with its level of satisfaction ", explains co-founder Christophe.
Leocare does not rely on "cost killing" as a gateway to the insurance market because "the online insurance generation and comparators have done it for us and price competitiveness is a B2C market imperative," according to the founder, but more too. in a comprehensive, personalized service offer.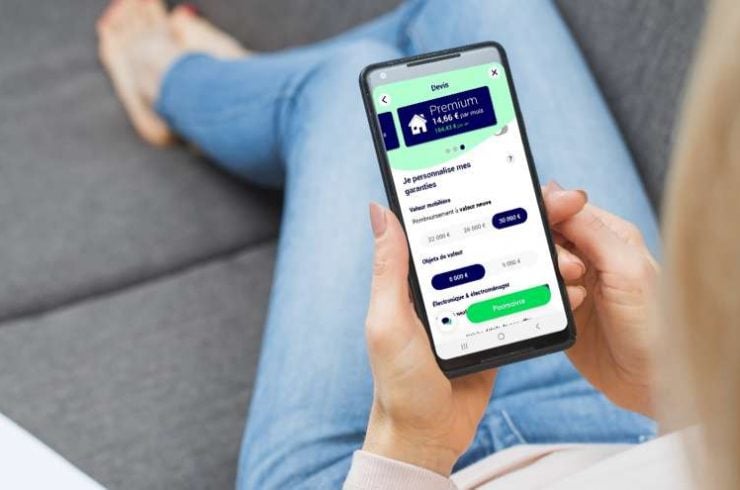 The distance kept between the insured and the insurer.
Christophe points out three major problems in securing property today; first: "Insurance is perceived as an obligation, even a constraint with a tedious administrative procedure" without ad hoc client experience. The second is the uncertainty of the market: "unlike other consumer goods, in the field of insurance I do not understand what I pay for; unlike telecom, energy, music, etc. ". The final problem lies in the impersonal approach to insurance: contracts are generic, and relate to a good one and not to the user, whose needs and uses evolve over time!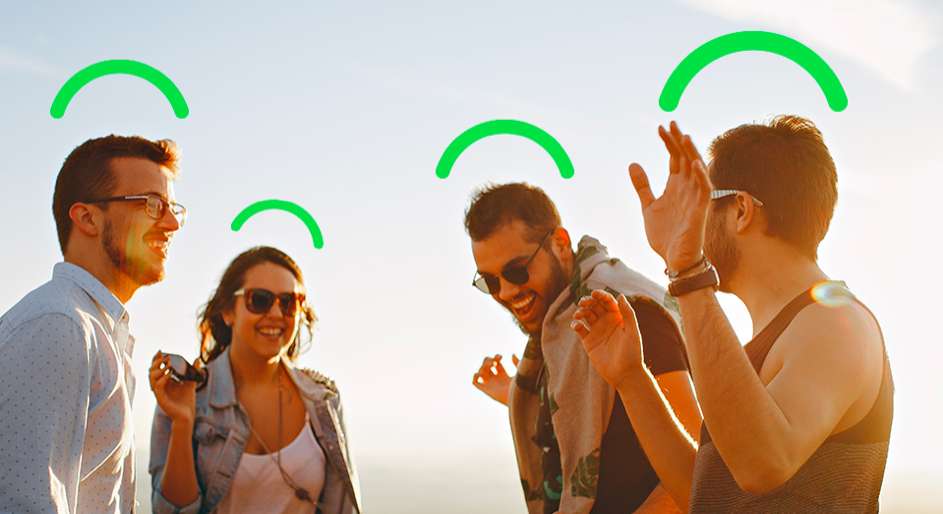 A simple "lifestyle" application.
It was from this observation that Leocare's ambitious idea arose: "to offer simplified digital insurance, such as a non-binding subscription, with a contract almost 4 minutes flat; as well as transparency in your profile and on the elements that evaluate your insurance ". The other essential dimension of Leocare is based on understanding the needs and consequently the services associated with them, but also on the flexibility, which is essential nowadays. "Let's take an example, today if I lend my car, I do not really know how my insurance works and what I need to do to be calm. notes Christophe. "With my Leocare application, I just take a photo of the license, fill out 5 information for the new driver and he and I are calm! Also simple in case of water leakage, real-time assistance with a few clicks from my application ".
Thus, for Christophe, regular interaction is essential. "Insurance-client interaction is essential to better anticipate our clients' needs and to bring a real sense of calm (the essential role of insurance) and awareness of being well-insured." Moreover, one of Leocare's first slogans was "Download, you are (re) secured". The team also notes that after signing a contract, clients connect and talk at least twice during the first week to discuss and understand the services provided by the insurer.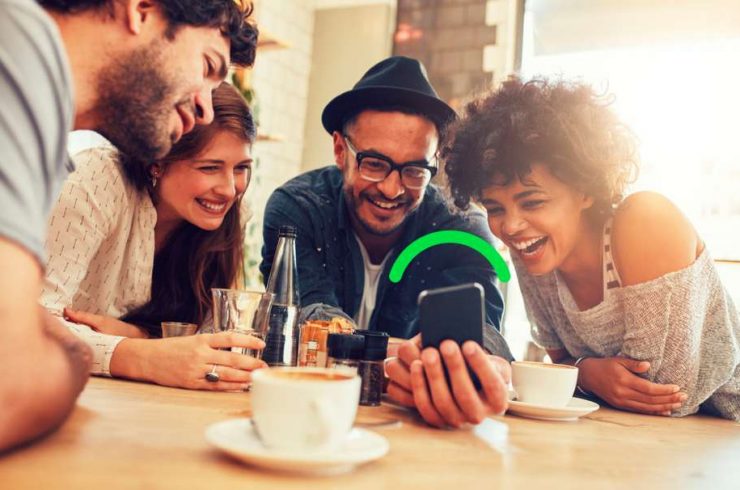 Ambassador clients.
Exactly during the summer of 2016, the three co-founders entered this "quadra" adventure. Nourredine Bekrar, CTO, has extensive experience in managing innovative and ambitious projects. Emmanuel Vallée, with his background as an intermediary, deals with business and regulatory matters, and Christophe Dandois, the entrepreneur who previously co-founded Niji, a digital services company, but also a guide and investor in new businesses.
Among them, they constitute 20 years of experience in digital and 7 years of joint professional experience. Their project is based on 3 pillars: the development of favorable regulations for dybej (loss of customers or subscribers), maturation of the acquisition of new uses and the creation of a technological barrier to competition.
Their vision is clear: "We aim to address this insurance market, which is currently uninterrupted in France, but also in Europe," Christophe tells us in a determined tone. Bid construction and development of technological platforms lasted 6 months, allowing the issuance of an MVP in 1Well December 2017. The team is structured around product and commercial development, technologies, partner relationships and compliance. But the Leocare team is not limited to its workforce, it has 150 clients who have worked with them in a / b testing, namely on product validation, processes, customer feel and journey. "Our clients-ambassadors have been and remain essential in the development of our company."
Access to the general public of the application has been open since June 14, 2018 and today Leocare has 25,000 downloads, more than 7,800 customers, 73% of whom are from 28 to 48 years old. Leocare primarily targets "digital assets", consumers of their daily use of their smartphone.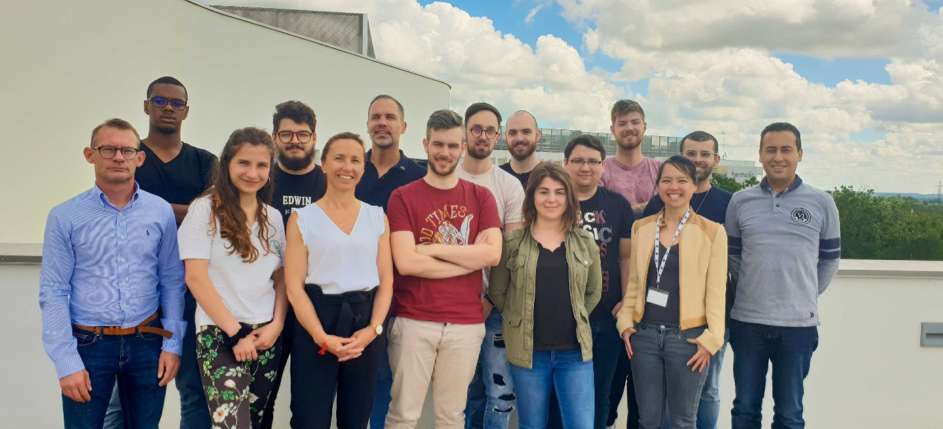 Successes and difficulties: a noise that is still insufficient.
Implementing the status of "first-leos", ie customer-contributors, was essential in the development of Leocare. Christophe recalls a great anecdote on the subject: when one of the first owners of a Tesla model 3 in France posted a video online praising the merits of the Leocare warranty, the impact was immediate on downloads, quotes and contracts. .
According to Christophe, the difficulty, after a full year of operation, is not based on the quality of service or even the product, because we can evaluate them every day thanks to customer feedback and the tools we use. The challenge for Leocare is to increase its fame, to "succeed in making Leocare more viral, especially with key influencers, media visibility and new partnerships".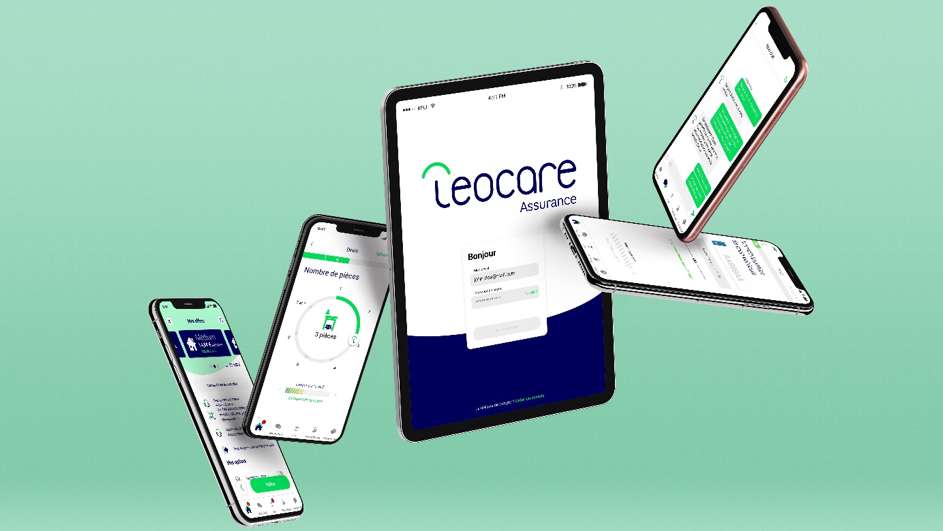 Investor clients.
Leocare has already completed two rounds of financing for a sum of 2.7 million euros, especially with the business angels, Bpifrance and financial partners. On June 25, Leocare launched the ITO bet with the Kriptown platform, this "Initial Token Offer" allows anyone to invest in Leocare adventure by buying its tokens and thus allowing the company to become one of the first start-ups in Europe to use the "client-investor" formula.
Chronicle co-written by Florian Bercault, Alexandre d'Estimeo and Jean Rognetta de Forbes.