43And The Peace Officers Lunch, which returned after a two-year hiatus, set a record $20,632 raised for the Maison Mary Elizabeth Palliative Care Home Foundation in Rimouski on Sunday.
Le Déjeuner allowed over 700 people, families and retirees to gather around lovely dishes in a friendly atmosphere at La Cage – Brasserie sportive de Rimouski.
"This traditional fundraising event in Rimouski, organized for the first year for the MMÉ Foundation, was $12,000, to celebrate the twelfth anniversary of Maison Marie Elisabeth (MMÉ). The organizing committee is delighted with the resounding success of the activity to resume attendance: We are very pleased With the results of the luncheon, both in terms of participation and donations collected for the house, an issue that touches us all very much. In 43 years, we have never reached this amount. It is the result of the wonderful teamwork and great generosity of the residents. Thank you all. Says Dennis Amiot, President Organizing Committee, "It's a huge success."
The Honorary President of the event, Steve Lemieux, Maison Marie-Élisabeth Administrator, would like to thank all the residents and organizers for this tremendous success: "It was a really fun and family friendly day out, there were mascots and music entertainment, everything was perfect. We were delighted that people gathered with us , I think people were looking forward to it! A really big thank you to all the residents who once again showed their generosity and support for the house."
Free care and services
Funds collected as part of the fundraising activity will be immediately invested into the care and services provided each day at the Palliative Care Home, as MMÉ General Manager Paul Cote explained: "We are still in a year of COVID. It has been an unexpected and turbulent year for earnings. We need To raise more than $950,000 each year in the community. We are committed to maintaining our free, high-quality care and services for patients and families in the region. This generosity and solidarity we witness today helps us ensure the sustainability of these care and services and allows us to continue upholding people's dignity at the end of life. »
Since its opening in 2010, MMÉ has ​​received nearly 1,400 end-of-life patients and has reached nearly 14,000 of their relatives.
Thanks
MMÉ extends heartfelt thanks to the event's organizing committee, partners and sponsors, Alimentation Coop Rimouski, who kindly serves all the food, La Cage – Brasserie sportive, who lends the restaurant and kitchen staff, as well as all the calm: Sûreté du Québec, Royal Canadian Mounted Police, Ministry of Resources Natural and Wildlife, Quebec Road Control, Special Police – Department of Public Security, Quebec Correctional Services.
Exceptional results for Marchethon de la Dignite
Moreover, at 15And Marchethon de la Dignité de la Maison Marie-Élisabeth (MMÉ), held from April 26 to 1Verse May, it reached its $100,000 goal, an extraordinary result for the third year in a row in hypothetical form.
$100,008 was raised for the third edition of this virtual formula, which gathered 52 ambassadors and families, committed to raising a personal sum of at least $1,250 for MMÉ. "We have been able to reach our goal of $100,000, it is really very happy, and we are so grateful to our ambassadors and our families, all the residents, businesses and all our partners who have rallied with us. We know this is a tougher time for everyone, but people wanted to support their palliative care home , and we thank them heartily," says Maison Marie Elizabeth Director, Paul Cote.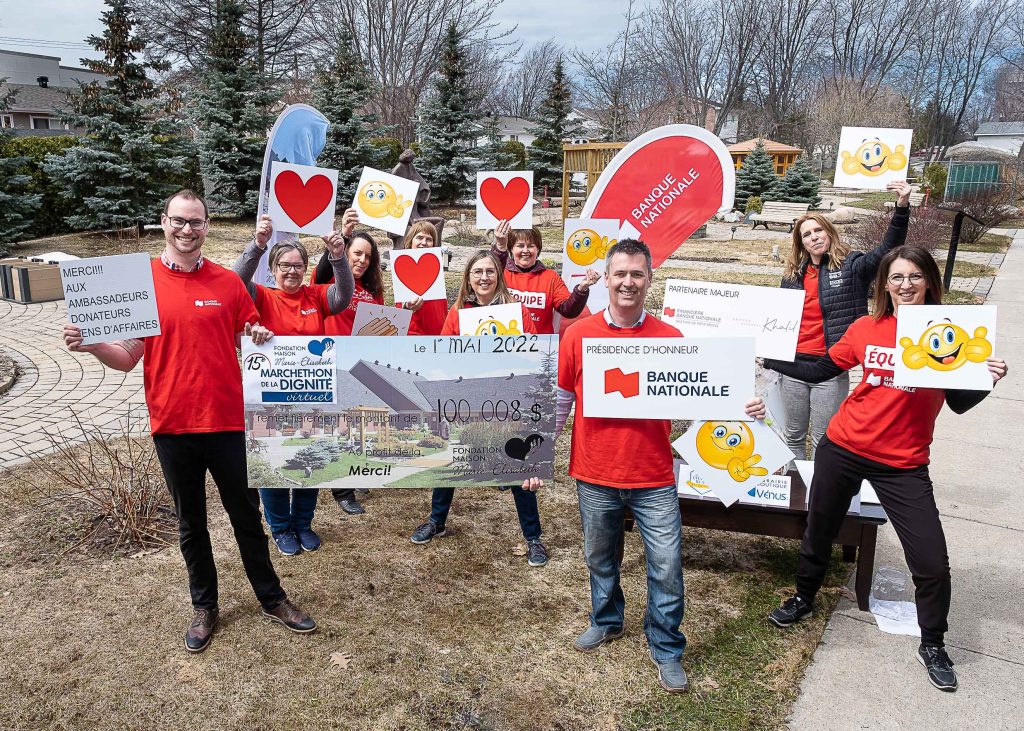 Thanks to them too!
The Director extends a very special thanks to the Honorary Presidents of the National Bank, Micael Santeri and Gil Banville, for their participation: "We also have many volunteers and staff at MMÉ who have been very involved in Marchethon, some of whom have greatly exceeded their goal, and we say thank you to them: Gerald Henry, Diane Paradis, Micheline Gravel, Louise Brassard, Marieze Gagnon, Stéphane Gaultier, Millie-Yves Larousse, Pascal Pelletier, and Louise Bolduc.We even had an ambassador in Ottawa, France Lavoy!Donations can still be made to Marchethon this week, by going To the reception desk at Maison Marie-Élisabeth or by going to the Marchethon secure web platform.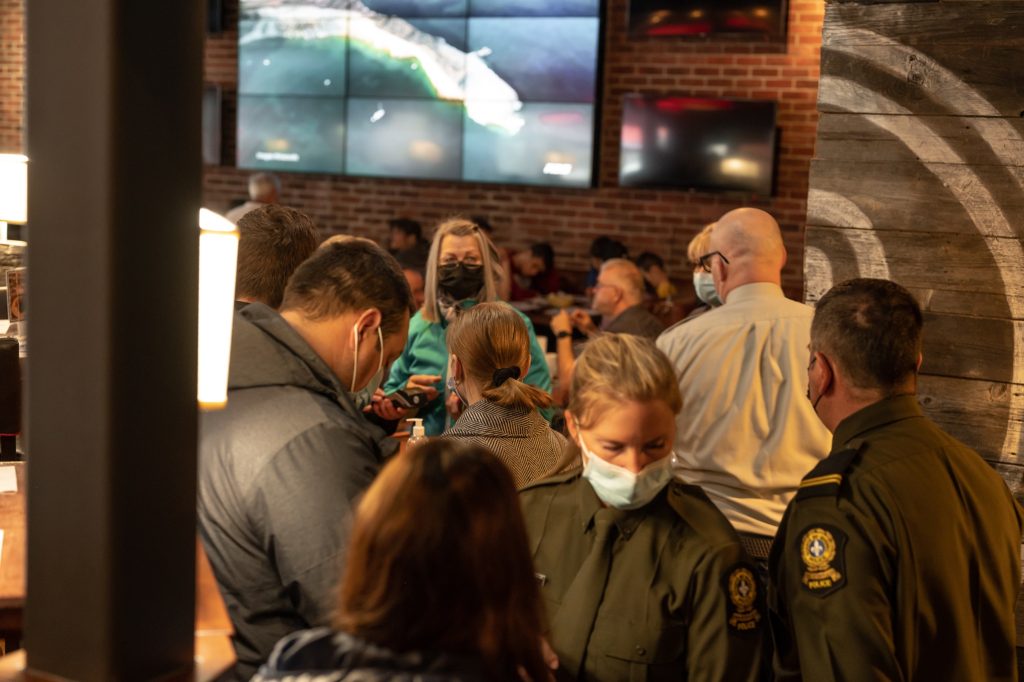 partners
This year, MMÉ has ​​benefited from the support of several partners in the region for this event, in addition to the honorary presidency of the National Bank and its principal partner Financière Banque Nationale – Groupe conseil Louis Khalil, Let's note Rouge FM 102.9, Énergie 98.7, TVA Est-du-Québec and Tendance EIM and DesignGo, Fillion Shoes, Metro Sirois, Péchés Mignons, Le Château Blanc, and Vénus Bookstore-Boutique.