business news PS5, Netflix, FIFA 23 … the economic news of the week
Sales figures, study acquisitions, financial statements, developer transfer window, investments … if these topics interest you, you are in the right place. We offer you an update on last week's economic news.
Summary
Sony: mixed record, 25 million PS5s sold

Electronic Arts in the running for another record year

SEGA: results below expectations, but good prospects

Netflix acquires Spry Fox, its sixth in-house studio

Briefly in the economic news of the week
Sony: mixed record, 25 million PS5s sold
Sony has unveiled Mixed results for the quarter from July to September 2022. The revenues of the PlayStation subsidiary increased by 12% (4.9 billion euros compared to 4.4 billion euros the previous year) and reached a record for all manufacturers combined for a fiscal second quarter, but operating profit shows a hefty decline of 40% (285 million euros versus 562 million euros). As a result, the company has revised its targets downward and expects an annual profit of € 1.5 billion versus € 1.7 billion previously.
Sony justifies the decline in its profit by several factors : the increase in development costs of its games, the consideration of expenses related to its acquisitions (including that of Bungie), the negative impact of exchange rates, and the decrease in sales of games and third-party add-ons . Positive point: the decline in losses related to console sales. In other words, the increase in the price of the PS5 which took effect at the end of August has allowed to limit the breakdowns.
| Period | Revenue | Operating profit |
| --- | --- | --- |
| from July to September 2021 | € 4.4 billion | 563 million euros |
| from July to September 2022 | € 4.9 billion | 287 million euros |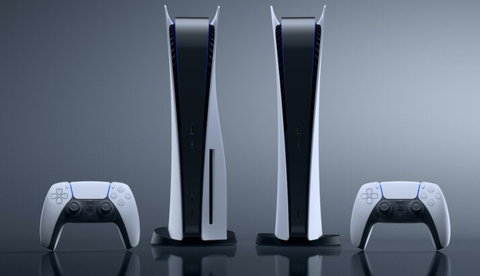 On the production side, Sony shipped 3.3 million PS5s worldwide in the quarter, for a total of 25 million since the console's release. The company therefore still has to distribute 12.3 million between October and March to reach the annual target of 18 million. There is reason for optimism: in addition to pointing out that there are restrictions on the procurement of materials and on logistics "significantly attenuated"the manufacturer indicates that it actually produced 6.5 million PS5s during the quarter and thus kept a good set of consoles aside, probably for the holiday season.
Another key element of this assessment: the drop in the number of PS Plus subscribers, from 47.3 million at the end of June to 45.4 million at the end of September. According to Sony, this is mainly due to the faster-than-expected drop in player engagement on PS4. But the company can still rejoice because the turnover of its "subscription" segment has increased significantly compared to last year (797 million euros against 728 million euros), which undoubtedly indicates that many subscribers have opted for the new Extra or Premium, which are more expensive than the basic one.
Last point: Sales of PlayStation games are also in decline with 62.5 million games sold between July and September (including 6.7 million games for PlayStation Studios), a period marked by the release of The Last of Us Part I, compared to 76.4 million a year earlier ( including 7.6 million games for PlayStation Studios). However, Sony will be able to end the year in style with the release of God of War Ragnarok on November 9th. The company expects it to achieve a performance similar to that of the work published in 2018, which now totals 23 million in sales.
---
Electronic Arts in the running for another record year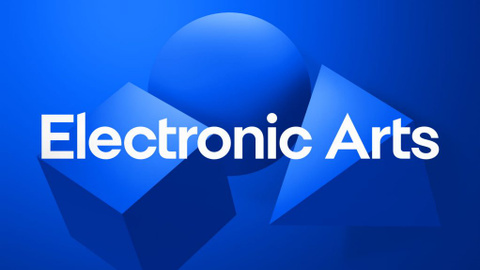 After detailed his new partnership with Marvelwhich will see the arrival of at least three action-adventure games on PC and consoles (including an Iron Man game), Electronic Arts this week unveiled a quarterly report rather shiny. The results have once again achieved very high results, in particular on the profit side with 302 million euros of net profit for a turnover of 1.9 billion euros. 68% of this revenue comes from microtransactions (mainly on FIFA Ultimate Team and Apex Legends), DLC and other subscriptions (EA Play). We also note that EA derives most of its income from console games (€ 1.1 billion), then on PC (€ 423 million) and mobile (€ 320 million).
| Period | Revenue | Operating profit | net profit |
| --- | --- | --- | --- |
| from July to September 2021 | 1.8 billion euros | 343 million euros | 300 million euros |
| from July to September 2022 | 1.9 billion euros | 431 million euros | 302 million euros |
Obviously, the company was also able to count FIFA 23who did the best franchise launch with 10.3 million players in one week. Without disclosing the exact number of copies sold, EA indicated it sales increased by 10% compared to FIFA 22 after four weeks on the market. Player numbers in FUT mode have also increased by 6%, and that shouldn't slow down anytime soon with the arrival of World Cup mode on November 9th.
For the full year, EA expects revenue of over 7.5 billion euros and net income of at least 871 million euros. Either way, these would be records for the company, which has reason to be confident given its release schedule. Need for Speed ​​Unbound will arrive on December 2, ahead of a busy first quarter of 2023 that will see the subsequent releases of Dead Space Remake (January 27), Wild Hearts (February 17), PGA Tour, Super Mega Baseball and a title from a "great franchise". It could very well be a question of Star Wars Jedi: Survivorwhich is officially scheduled for 2023.
---
SEGA: results below expectations, but good prospects
SEGA has published financial results for the fiscal half-year from April to September 2022. A rather quiet period for the Japanese company that has distributed 10 million games (compared to 14 million in the same half of the previous year), with new releases such as Two Point Campus and Soul Hackers 2 plus sales of installed franchises like Yakuza, Total War, Sonic and Persona.
| Period | Revenue | Operating profit | net profit |
| --- | --- | --- | --- |
| from April to September 2021 | 918 million euros | 100 million euros | 82 million euros |
| from April to September 2022 | 1 billion euros | 65 million euros | 65 million euros |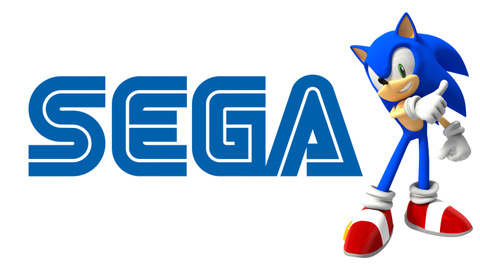 In these six months, SEGA generated an operating profit of 72 million thanks to sales of games for PC, console and mobile. A much weaker result compared to the same period last year (125 million euros), but SEGA expects a much better second half that would allow it to reach 265 million euros in full-year profits (against 230 million in the year). 'last year ). The company will be able to count on the releases of Sonic Frontiers, Football Manager 23, Company of Heroes 3, Like a Dragon: Ishin, the ports of Persona 3, 4 and 5 or even Endless Dungeon. A rather dense schedule, so much so as to aim for a total of 34.2 million games distributed in the fiscal year (against 27.2 million the previous year).
SEGA took the opportunity to update the sales of its major franchises, which you can find in the list below. However, note that the data is already a bit dated because it stops on March 31, 2022 and free-to-play game downloads are taken into accountwhich explains the colossal figure of the Sonic franchise.
Sonic: 1.5 billion
Total war: 40.4 million
Puyo Puyo: 37.7 million
Football Manager: 25 million
Yakuza: 19.8 million
Shin Megami Tensei: 19 million
Virtua Figther: 18.8 million
Hatsune Miku: 18.5 million
People: 15.5 million
Fantasy Star: 9.8 million
---
Netflix acquires Spry Fox, its sixth in-house studio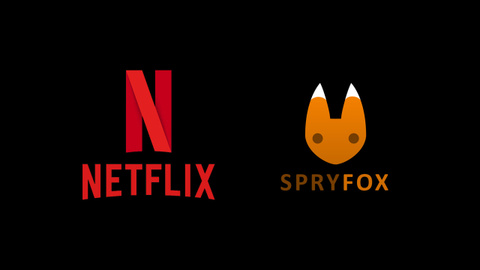 The family of studios owned by Netflix continues to grow. After launching his video game offeringwhich consists of a catalog of titles playable on mobile and included in the subscription, the streaming giant subsequently acquired Night School Studio (Oxenfree), Boss Fight Entertainment (Dungeon Boss) and Next Games (Stranger Things: Puzzle Tales). He has also opened two in-house studios, respectively based in Helsinki and California.
A new acquisition was announced this week, that of Spry Fox. "Spry Fox is an award-winning independent studio specializing in original casual games. Their unique approach to video game design and the studio's success with titles like Triple Town, Alphabear and Cozy Grove will help us accelerate our development. the variety of Netflix's game catalog for all tastes. "indicates the press release. Based in Seattle, the team is currently working on Cozy Grove 2 and a "non-violent MMO".
A few weeks ago, Netflix announced that it has 14 games in preparation within its internal studios, and 55 in total, including partnerships like the one forged with Ubisoft to exclusively develop a new Assassin's Creed, The Mighty Quest for Epic Loot 2 and Unknown Soldiers 2.
---
Briefly in the economic news of the week
NetEase has announced the opening of its GPTRACK50 studio, based in Osaka, Japan, led by Resident Evil producer Hiroyuki Kobayashi, who left Capcom last August.
FIFA 23 (PS4 version) remains at the top of physical sales in France during week 42 (17-23 October) despite rumors of Mario + The Rabbids Sparks of Hope (2nd), Gotham Knights (3rd, PS5 version) and A Plague Tale Requiem (4a, PS5 version).
Call of Duty Modern Warfare II had the biggest launch in the franchise with $ 800 million generated in three days, thus dethroning Modern Warfare 3 (2011) and its 775 million in five days. It is more widely one of the greatest beginnings in history with that of GTA V, which had raked in $ 1 billion in three days in 2013.
A Plague Story: Requiem attracted 1 million players in one weekcounting those who have tried it through Xbox Game Pass.