[CONTENU PARTENAIRE] A strategic consultancy, Strat Anticipation focuses on issues relating to sustainable mobility and the energy transition.
In France and Europe, transport and travel policies are mainly oriented towards reducing greenhouse gases and reducing the place of the individual car in society. However, a more global and integrated approach is being developed, which takes into account the three pillars of sustainable mobility: economic, environmental and social. In line with this perspective, Strat Anticipation supports its clients in their energy transition strategy to help them anticipate the impact of megatrends and transform threats into business opportunities.
Support performance
For 25 years, Rémi Cornubert, founder and president of Strat Anticipation, has been interested in the evolution of the mobility of people and goods (road, rail, air, sea), economic models and ecosystems. For a long time strategic consultant, mainly in American companies, now he brings his experience in the context of an entrepreneurial adventure that is part of the continuity of his career and for projects that are important to him.
He mainly deals with three types of projects: design of growth strategies, acquisitions and improvement of innovation and R&D performance.
Strat Anticipation focuses on industry (automotive, truck, transportation, aviation, rail, marine, light mobility) and materials (raw materials, metals, petrochemicals, specialty chemicals, and composites).
Its clients are French, European and American, from the public and private sector, small, large, medium, manufacturers and equipment manufacturers, mobility operators and public or private investment funds.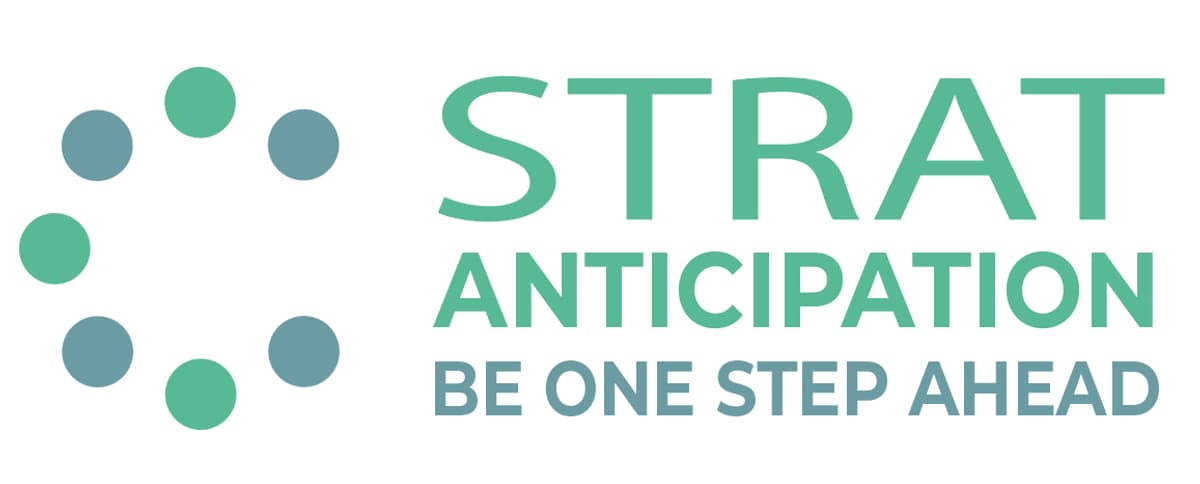 Highlight the opportunities offered by the energy transition
The energy transition, a structural force for change, must be implemented in many sectors. Billions will be spent on this. Faced with this observation, Strat Anticipation intends to help its clients position themselves to have a less pessimistic view of this transition. Indeed, some customers, especially equipment manufacturers exposed to heat engines, still see it as a difficulty or even an existential threat. However, it falls to companies like Strat Anticipation to identify and highlight the opportunities presented by the energy transition to translate them into actionable strategy and business growth. Recognizing the action potential of non-state actors, especially businesses, local authorities and associations, which must constantly innovate by integrating economic pressures and colossal digital and environmental challenges, is one of the keys to the success of this transition.
Map the skills available
Strat Anticipation tries to think in terms of skill rather than technical data. Thus, during the construction of the strategy, the company strives to map for its customers the acquired and distinctive skills, the way to use them differently or elsewhere, and also identifies the missing ones.
For example, with the production of electric vehicles, the parts that enable the thermal management of the combustion engine will disappear. On the other hand, the thermal management of the battery makes its appearance, like that of the electric motor. Thermal management will therefore remain necessary but will no longer apply in the same way with the same type of parts.
Strat Anticipation helps companies carry out this anticipation exercise and build profitable, long-lasting and sustainable growth strategies.
The market is there, as is the growth
Very involved in the projects carried out, passionate about their diversity and the encounters they entail, Strat Anticipation builds quality relationships with its clients that are long-term and always based on trust, a sense of reality and uncompromising advice. The ambition is not to become a consulting giant but to remain a strategic boutique with a sustainable business and an involved and close-knit team that shares all the company's commitments.
In this way, Strat Anticipation intends to take part in the great contemporary issues, respond to their social implications and face a collective responsibility in the face of the expectations of the younger generations: to preserve the planet and air quality, engaging in reflection on the circular economy and limiting the waste of resources.
This content was produced in collaboration with AGENCE DELTA.
The BFM BUSINESS editorial staff did not participate in the production of this content.
In collaboration with DELTA AGENCY