Dove and The Body Shop have joined PETA, Cruelty Free Europe and Humane Society International Europe, as well as the Eurogroup for Animals and the European Alliance to End Animal Testing, which represents more than 100 organizations from 26 EU member states, in an urgent action to mobilize one million European citizens to defend On cosmetics that are not tested on animals in Europe, in the face of threats to a long-standing ban on animal testing of cosmetics.
Surveys show that three-quarters of adults in EU member states agree that testing cosmetics and their ingredients on animals is not acceptable in all circumstances, and 70% want a plan to phase out all animal testing. It is sad to once again have to fight a battle that European citizens thought they had already won, but through the successful European Citizens Initiative (ECI) we can make decision makers listen to us, protect revolutionary bans, and achieve coordinated action permanently. Ending animal suffering in EU laboratories.
What happened to the ban?
In 2004, after decades of campaigning by consumers, animal welfare organizations, and many companies, the European Union banned the testing of cosmetic products on animals. In 2009, it banned the testing of cosmetic ingredients, and eventually, in 2013, it banned the sale of cosmetics that have been tested on animals. The EU approach has become a model for regulatory changes around the world.
However, recent testing requirements from the European Chemicals Agency (ECHA) effectively invalidate the ban and threaten further progress that the European Parliament has boldly called for since 2018 – a global ban on all animal testing of cosmetics by 2023.
Major players in the beauty industry support the campaign
The Body Shop has campaigned tirelessly against the practice of testing cosmetics on animals since 1989 – contributing to the current ban in Europe – while Dove has worked for 15 years to improve the beauty industry with its True Beauty campaign and the Dove Self-Esteem Project.
Proudly certified by PETA USA as free of animal testing, Dove has supported Ban to end animal testing around the world, working with like-minded lawmakers, animal welfare organizations and businesses. The same ideas to achieve this goal.
The two beauty brands have joined forces to inspire consumers to take action to ban animal testing in Europe by signing the ECI, a mechanism by which European citizens can help shape the European Union by asking the European Commission to propose new laws.
The European Chemicals Agency proposes a new animal test for existing ingredients
The European Chemicals Agency is calling for new animal testing on ingredients that consumers have used and handled safely in factories for many years. If his policy were in place, millions of other animals could be subjected to rigorous testing – even those used only in cosmetics – while there are other ways to generate safety data.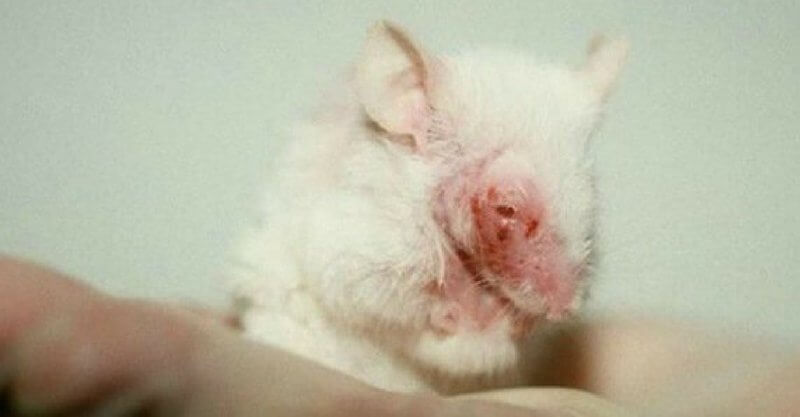 It's time to work
Animal testing is not necessary to ensure safety, thanks to modern human-friendly, animal-free methods that safety experts have developed and used for decades.
Speaking with one voice to end animal testing of beauty products, The Body Shop and Dove along with PETA and other animal welfare organizations are calling on consumers to sign ICE Save Cruelty -Free Cosmetics, and asking the European Commission to do the following:
Protect and promote the ban on animal testing in cosmetics
The commission should initiate legislative change to ensure consumer, worker, and environmental protection for all cosmetic ingredients without new animal testing, for any purpose and at any time.
Transformation of EU chemicals regulations
The agency must ensure the protection of human health and the environment by regulating chemical products without adding new requirements for animal testing.
Modernization of regulatory science in the European Union
The Commission must commit, before the end of its current mandate, to submit a legislative proposal outlining a roadmap for the phase-out of all animal testing in the EU.
Will you join us?
Together, we aim to reach 1 million signatures in the shortest time ever for ECI, and send a clear message that ECHA's requests for new tests run counter to the wishes of EU citizens and the animal testing policy of last resort, which is supported by the European Commission.
But we cannot do it alone.
European citizens can wherever they are ECI . Signature And let the European Commission know that it will not accept broken European promises or regulations involving animal suffering and death for cosmetics.