It is no secret that women are still underrepresented in decision-making positions globally. In Canada, although nearly half of the workforce is female, only a quarter of executive positions and five board seats are held by women. However, several studies show it: companies win (literally!) by assigning women to their management teams. According to an analysis of 21,980 companies from 91 different countries, having women in leadership positions helps increase the profitability of the company.
We discussed the contribution of women in the labor market with five professionals who have made their mark in the communications, marketing and production sectors. Here is what emerged from our discussions with the supporting evidence.

Davina Savic
change lever
Women offer different perspectives and approaches than their male colleagues. By disrupting the status quo, they unlock new ideas and drive innovation.
to Davina SavicAgency co-founder OinaEach person, depending on their experience and skills, brings something unique to the company. This diversity in the way we act and think is due to a range of factors, including gender, but we must be careful not to be limited to that. In fact, it's the combination that really makes things happen.
"If women leadership is increasingly affecting the business world, it is because women have finally had access to the positions and the means to do so. The presence of women has disrupted environments that were and are sometimes homogeneous. The presence of women has enabled things to be analyzed differently, and to bring out the More ideas and innovative changes. The same logic applies to people from diverse backgrounds."
To support her observations, the entrepreneur cites the principle of work-family balance as an example. "This is a problem that has been around for years, but was not considered a major concern as it was felt that it mainly affects women, who at that time were less present in the workplace. Today, the presence of women has led to a better understanding of the realities and needs of work-balance. and family, and enable the adoption of management practices that promote a better balance between work and family for all."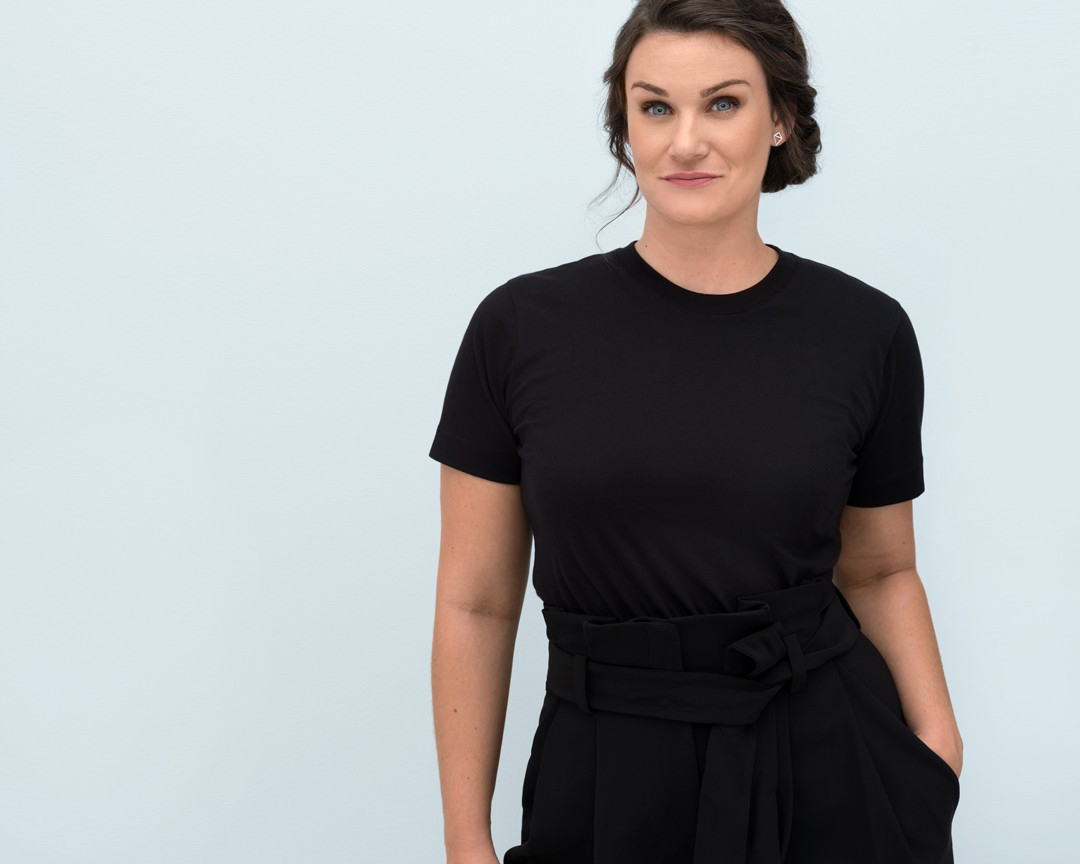 Genevieve Cabana Prolux
Mutual assistance and solidarity
At all levels of management, women support their employees more regularly and foster more diversity within their teams.
Genevieve Cabana Proluxpresident soma, he doesn't have the usual profile of a production house manager. who started out as a box office receptionist learned the tricks of the trade thanks to the generosity of her mentor and founder somaAnd Jacinth Arsenault.
"I don't think I would be where I am today if I didn't have a wife like whistling patroness. You've never seen competition in me. saw the caliphate. She passed on all her information to me before passing the torch to me, as if I were the heiress of a family business. I believe that by helping each other in this way, we can move forward.
In a competitive environment like production, the spirit of collaboration has not always been viewed favorably, according to the business manager.
"When I started 15 years ago, I would have looked for him Summary / s And I found myself in the elevator with men who had never spoken to me. Everything was done in secret. Today, I don't mind brunch with the competition. I think the women brought that aspect of openness there. Healthy and respectful competition is possible! "

France Aimee Tremblay
Resilience model for the next generation
More women on boards means more women in leadership positions and more girls and young women who are inspired by all the possibilities available to them.
Between 1972 and 2018, the number of women-owned businesses in the United States grew from 402,000 to more than 13 million. In 2013, France Aimee Tremblay I entered the trend when I co-founded it Romeo and his son with his partner, Martin Henry. At the time, she was only 25 years old.
"I have a really atypical background. I studied pure science at Cégep and then was accepted for a Ph.D. in Chiropractic at Trois-Rivières. It wasn't really like that for me. One day, I gave up all my books and moved to Montreal on a whim. I got to know production by working in bars and meeting a lot of people from the world of music and movies.It was tough, and I had to be very flexible to get here.
In the recent years of the epidemic, several studies have shown that women are especially resilient in difficult situations – especially in times of crisis.
"For me, no problem at all. I'm still in the work out. When I learned my job on the job, I have this ability to adapt to all situations, like a chameleon, and be conciliatory. I'm ready to surround myself with the next generation and train them, as long as they have the right attitude. and determination to help us move forward."

Genevieve Tardiff
emotional smartness
Traditionally, society encourages young girls to empathize, use the right words to express their feelings, and develop deep and honest relationships. these soft skills Or soft skills are used by female leaders more than male leaders.
Sports host and columnist Genevieve Tardiff I have often had the opportunity to notice the difference women make in a sector heavily dominated by men.
"I think we're looking for more passion. I noticed I might use my sensitivity and empathy more to do projects or to ask questions. Because we talk about sports differently, we allow people to discover athletes from another angle."
Since I started the show Sports, period! With her friend and ex-Olympic diver Roslyn FillionAnd Genevieve He also points out that having many women around the table often leads to more transparency.
"Sports, period!It's a 100% feminine project. We wanted to break the mold by surrounding ourselves exclusively with the women behind and in front of the camera. It allows us to work differently. We are more confident, we feel that our opinions matter more and I think the interviewees feel good about discussing some of the most sensitive topics with us."

Annie LaRoche
Searching for harmony
The participation of women in concluding peace agreements increases by 20% their chances of lasting more than two years and by 35% their chances of lasting fifteen years.
Let's take this data to the world of work as we know it and summarize it in a wayAnnie LaRocheVice President of OperationsMontreal Alliance. With more than 30 years of experience, that She is a big name in the sports world in Quebec, but she is also one of the only women to hold a major place for herself.
In 2018-2019, women held only 23% of board seats and 19% of chair positions in the sector.
"The truth is, men had to open doors for me. Men had to believe in me, and I've always understood that. It's important to claim our place, but we have to do it the right way, specifically by stirring up ideas that break down stereotypes and promote inclusion" .
In 2018, the former director of the community component and the head coach of the fans Montreal Aloette She made the decision to add a handful of guys to her high-flying team. In addition to helping to diversify the group, this initiative, to the surprise of many, made it possible to redefine the image that the public—including management—had of these female athletes. Recently, she also brought in her male counterparts from Canadian Basketball Elite League Take into account the needs and desires of fans in their overall strategy.
"As women, I think we are accustomed to being called on from all sides, from all sides. Traditionally, we are called to play several roles, so we quickly learn the importance of flexibility and synergy. Our background means that we may be more inclined to consider several viewpoints, and to want to bring people together about Our decisions and the explanation of our actions. Not everyone will always agree, but they will understand. I believe that by telling real business, we achieve a more harmonious atmosphere."
increasing effect
Fortunately, around the world, including in Quebec, many talented women continue to demonstrate the importance of female leadership and equity in the workplace. Just think of leaders like Sophie Brochu (presidentHydro Quebec), Isabelle Haddon (Canadian director and ambassador to France) or Valerie Plant (Mayor of Montreal) to be confident that things are going in the right direction.